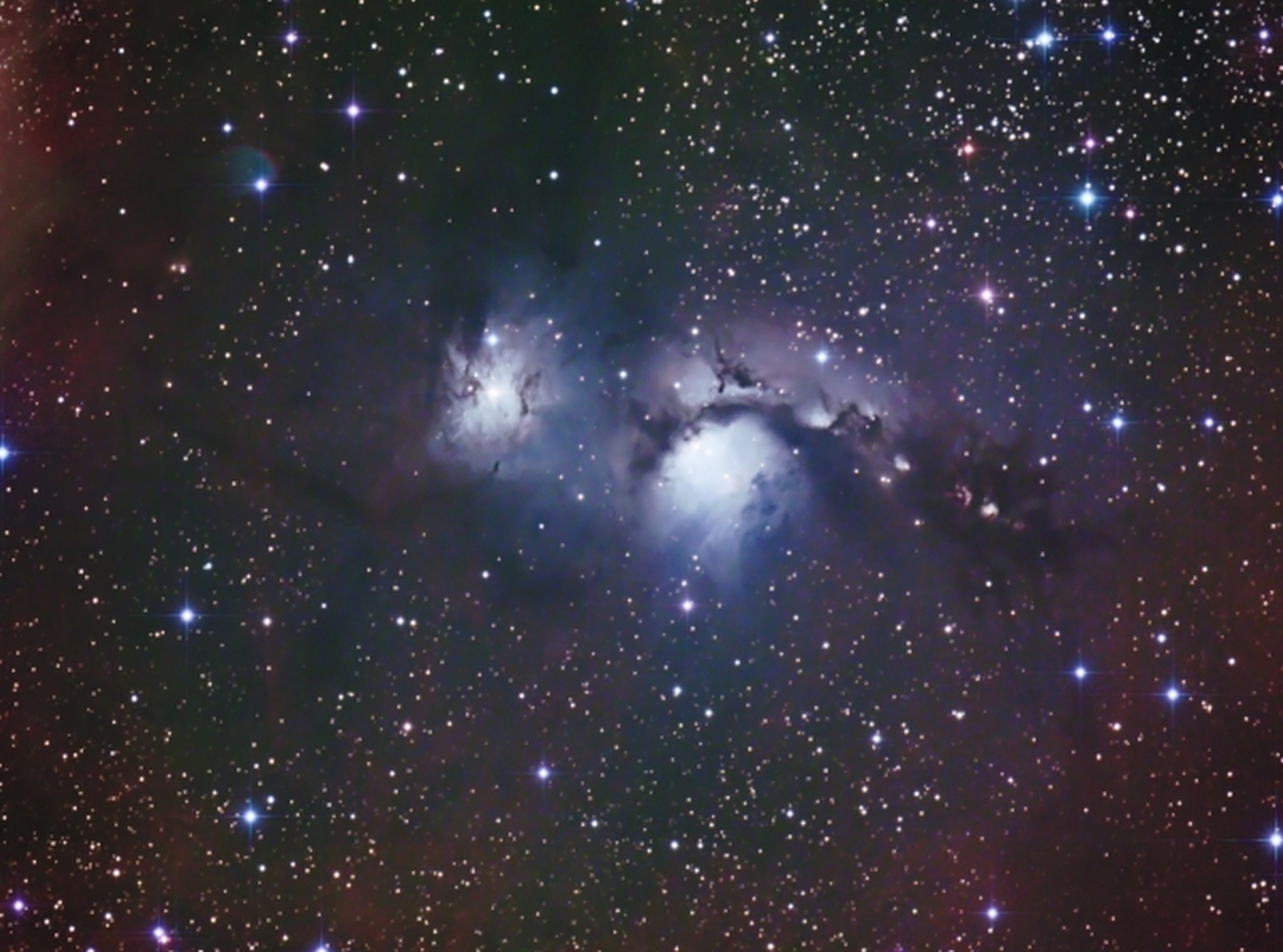 M78: This image shows the area surrounding the reflection nebula, M78 (NGC 2068), which is the brightest blue area in the lower center. M78 is a magnitude 8.3 nebula in the constellation of Orion, and is located at a distance of about 1,600 light years. Also visible are NGC 2071, the blue reflection nebula to the center left, and NGC 2067, the nebula above M78 across the dark rift. This continues to the right and becomes NGC 2064. If you move father to the right into the center of the dark nebula, you will see McNeil's nebula as a small white reflection nebula.

Date: Feb 8 - 12, 2010
Location: Blue Mountain Vista Observatory, New Ringgold PA
Optics: Takahashi FSQ 106 at f/5
Mount: Paramount ME
Camera: Apogee Alta U8300
Guiding: Orion ST80/SBIG ST402
Exposure: LRGB - Luminance: 22x10 min, R:12x10 min, G:9x6 min, B:11x10 min - Total 8.4 hrs
Processing: Image acquisition using CCD Autopilot. Initial processing was done using Maxim DL with subsequent processing with Photoshop.


Blue Mountain Vista Observatory New RInggold PA

M78